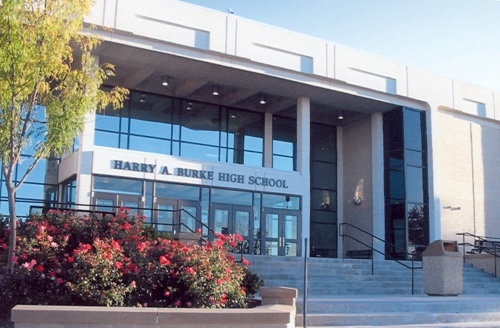 To my high school classmates:
I recently received an invitation to join a facebook group regarding a reunion, in June 2012, for our high school class – the 35th. Okay … whose cruel joke was this??
At first I thought, is it possible that I graduated from high school so long ago. In 1977?? For God's sake, Jimmy Carter was the president, Elvis died, disco was king, and Rocky won best picture. How can that be?
It's so hard to believe that so many years have passed. SO quickly. When it seems like yesterday that we graduated, I reflect on everything that has happened in my life: marriage, children, grandchildren, the Air Force, places we have lived and visited, various jobs, and the people who have passed on from this life. And that's summing it up in the briefest terms possible.
High school may have been a fantastic time for you, or it may have been very difficult. Were you the artistic type? Or more on the athletic side?  Into science or math – full of smarts? Or like me, very average in the academic arena? Maybe you led the cheers, or cheered with the crowd. Did you attend parties, or were you more of a homebody? Like all large high schools, we had our share of all kinds, and mixtures of all of the above.
However you felt about high school, at Burke, one of the the things I most enjoyed was the level of excellence in the various programs. As a yearbook photographer I was able to enjoy a myriad of events. And nearly all programs were successful.
While I was not a participant in most of those events, I was a huge supporter and enjoyed watching so many talented people in action. I spectated at gymnastics events, football, basketball, cross country, and tennis events. Our drama department put on some the best entertainment as well. I saw choirs perform, the band, and numerous club activities. Some of you I knew personally. Others, I observed from the outside or through the lens of my camera.
Our journeys to this point may be very different. Some of you may have suffered through difficulties like a rough divorce, struggling with addiction, or being involved in an accident. And at the same time, we have all experienced similar situations: Having loved ones die, growing older, developing relationships with family and friends, and getting wiser (hopefully).
In your work life, you found success, and failure may have come your way from time-to-time. Maybe you love what you do, hate what you do, or you're unemployed or retired. As life goes on, I realize how much more important the relationships are than what we do. It is "who we know" – not in the old way of  networking and scratching someone else's back – but in that "who we know" makes us who we are. Those we love, and the ones who love us. The family and friends we have been able to keep in touch with over the years, and the ones we have rekindled relationships with after many years (a very positive aspect of social media sites like facebook). Or, perhaps there are those new friendships that we just recently struck up in our new job, new location, or new place of worship.
The sad part of the reunion will be the empty seats of those who have passed from this life. Our thoughts will honor them during this event. Perhaps an empty table and chairs, and a moment of silence, to honor them would be appropriate.
Classmates, as we move into our 35th anniversary of our graduation, I wish all of you the very best in life, in relationships, and most importantly, in growing old gracefully!