"Summer-time,
And the livin' is easy
Fish are jumpin'
And the cotton is high."
George Gershwin
Why is it that the senses explode during the summer?
As children, we soaked it all in: the touches, tastes, smells, sights, and sounds of that glorious period of freedom.
Summer takes on a different meaning as adults. We watch our children, or other youngsters, share similar experiences that we did in our youth. But beyond all that, we become children again as our senses bring back the memories of those lost days.
So shake off the cobwebs and go back to that simpler times of …
1. Popsicle sticks and glue
2. Tetherball
3. The ding ding of the ice cream truck
4. Hot dogs and hamburgers on the grill

5. Making friendship bracelets
6. Finger Painting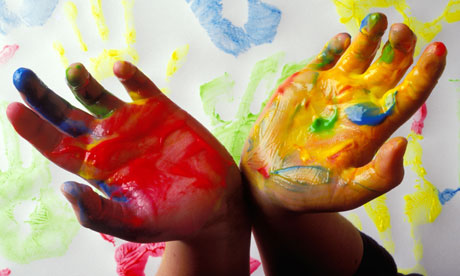 7. Kids fighting
 8. Carnival Rides
 9. Summer Camp
 

10. 

Sand on your feet
11. The Bookmobile
 ***
 What is it about summer that you love?